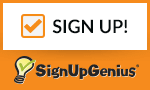 Please help us get the word out!  Please help us raise awareness, garner votes and WIN :
See/download the poster here. (Note that it is 11×17, but can be printed at whatever your max printing size is.)
VOTE: 10 votes per day for 10 days from each of your email addresses for CFE! (State Farm is not collecting addresses for marketing and the only emails you may receive are vote reminders during the voting period.)
Like and Share @CenterforFinancialEducation on Facebook.  Post #CFE100Strong after voting and encourage your friends to vote.
Hang the poster in your workplace–email it around to your coworkers. Encourage everyone you know to cast 10 votes X 10 days from each of their emails!
Print out slips to hand out here. There are 6 on a legal sized piece of paper for you to download, print AND share!
Center for Financial Education is one of 200 chosen out of 2000 nationwide applicants for a chance to win $25,000 from State Farm Neighborhood Assist! Nationwide voting campaign will run August 14-23.  The top 40 vote-getters will win $25,000 for their cause!Your votes will help NW Iowans who are suffering from money pressures!  It will also draw national attention to our corner of the world–a great place to live! Together we can ensure that Personal Finances will Bless You, Not Stress You!
If you have any questions, please call Tricia at (712) 722-3527.